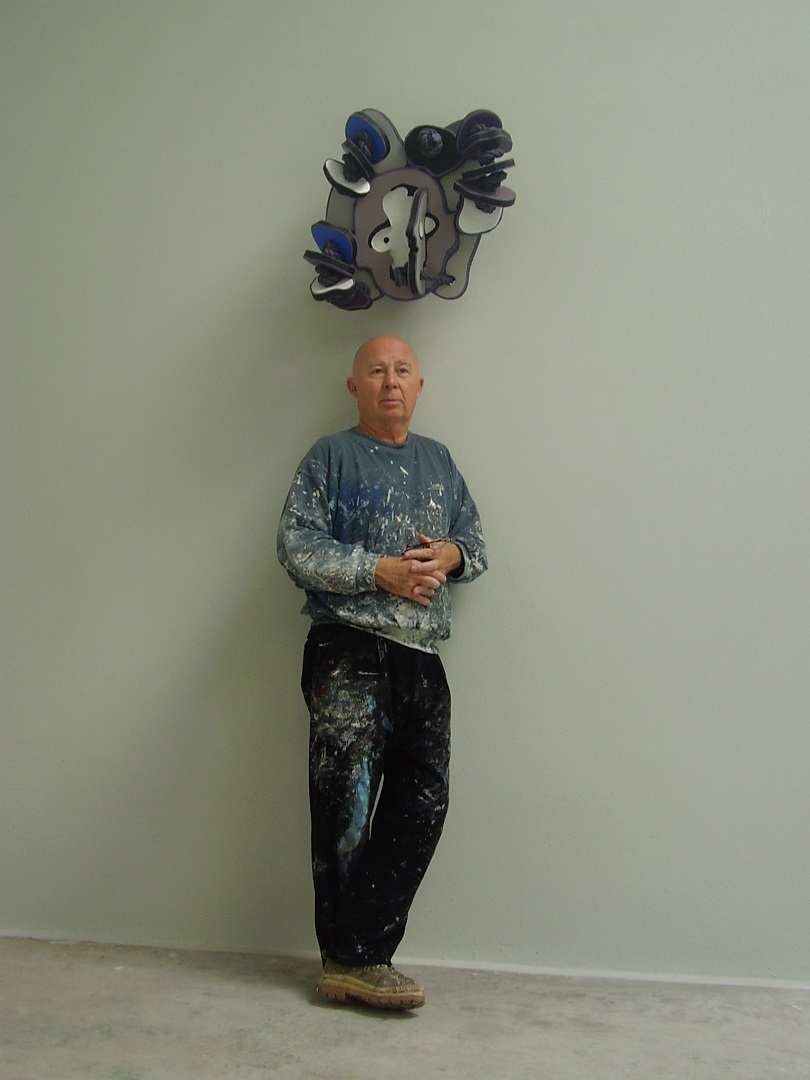 Michel Faublée, painter, sculptor, free spirit
Born in Morzine Haute-Savoie to an architect father and a pianist mother. Shaped by years of boarding school, an experience in the French Navy and a pronounced taste for solitary paths, Michel Faublée is a self-taught artist. He won the Fénéon Prize in 1966 with the support of Jean Paulhan.
At a very young age he exhibited at the Jeanne Castel gallery where he met Fautrier, Ozenfant and Jean Hélion.
Before the age of thirty he earned a living in various trades: mason, carpenter, theatre man, plastic arts teacher, works manager in Burkina Faso... From the age of thirty he devoted all his time and energy to painting and sculpture.
In order to remain free to show his work he decided to become an artist entrepreneur; which was the cause of a lot of mistrust from institutions but which also led to lasting friendships. Jean Dubuffet, a fervent defender of Michel's work and the path he chose to follow, remained a precious and comforting support until the end of his life.
Yves Thomas, a traditional art dealer, supported and promoted Michel's work for fifteen years with more than six hundred pieces sold.
Michel, steeped in the culture of ancient China, feels very close to the writings of Shitao, Comments on the painting of the Bitter Pumpkin Monk, with as a path Unity that embraces the Universal.
A poetry reader and jazz enthusiast, Michel Faublée sometimes takes the time to write. He has published seven books including A Painter for Exile which remains to this day the book that bears witness to his resistance as an artist facing a contemporary art market that he considers distorted.
Over the years, a substantial number of works have been created. With all the determination and rigour of the artist to remain a free spirit capable of offering a spectrum of creation as wide as possible. I was ready very late... is one of Michel's favorite sentences. The Mûrisserie de Bezons and its 1700 m² have enabled the development of his concept of a workshop-museum-home.
The art world sometimes offers unexpected encounters that are evident and accompanied by a climate of immediate trust.
Florence Notter is now representing Michel Faublée. From Geneva, she promotes and distributes his work both nationally and internationally.
A free spirit who has become wise, he still has exile as his ultimate challenge. It will be in Portugal, in Porto, near to the Douro if possible...
Art is the most beautiful demand of the mind, it is also the redemption of the human being for eternity since it is the sense of tragedy that prevails in the artist.